The Overall Service Laboratory Market is Expected to Grow
Views: 2288 Author: Site Editor Publish Time: 2016-06-21 Origin: Site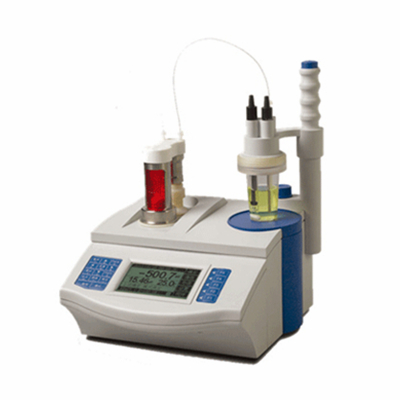 Conventional microscopy and massspectrometry are witnessing rapid evolution in terms of adoption of thehigh-resolution mass spectrometry technologies and electron microscopy forimproved analysis. The semiconductor, biotechnology, and pharmaceuticalindustries are propelling the demand of service laboratory equipment. Theoverall service laboratory market is expected to grow from USD 3.99 Billion in2015 to USD 5.45 Billion by 2020, at a CAGR of 6.5% from 2016 to 2020. Themarket in APAC is expected to witness the highest growth due to major growthspurts expected in the material science sector in the developing countries ofthis region.
North America, Europe, and even APACcountries such as China and Japan are some of the early adopters of the servicelaboratory market. China is a potential market for microscopy as skilledworkforce and early stage capital can be easily available. India and Brazil areprospective markets due to their growing R&D initiatives. Moreover, theeasy availability of funding in these countries is a key driving factor.Material science is the biggest application segment for SEM and is followed bythe industrial segment.
The major companies involved in laboratoryservices are Exponent, Inc. (United States), Integrated Service Technology,Inc. (Taiwan), Nanolab Technologies, Inc. (United States), and Chipworks, Inc.(Canada) among others. The major OEMs include Hitachi High-TechnologiesCorporation (Japan), FEI Company (United States), JEOL Ltd. (Japan), and CarlZeiss AG (Germany).
The transmission electron microscope anddual-beam microscope systems segments are expected to drive the growth of theservice laboratory market during the forecast period. Semiconductor companiesare adding new laboratory equipment in various stages of their R&D as wellproduct life cycle which is driving the OEM and service market. However, forsmall players (semiconductor, biotechnology, and pharmaceutical companies inparticular), the high service laboratory costs have resulted in outsourcing ofthese services as a cost control activity. This outsourcing of servicelaboratory tasks to contract research organizations (CROs) and smalllaboratories has contributed to the growth of the overall service laboratorymarket.